When The Pioneer of Home Theater selected a fabric for his personal theater, he chose...
~ CLICK BELOW TO FIND OUT ~
Article courtesy AVSForum
Take a look at the high-quality Soundscreen surface!
Award-winning acoustically transparent surface; durable vinyl coated woven surface. Hangs flat, curl-free and eliminates need for tab-tensioning.
Acoustically transparent grey surface with maximum sound transmission for all HD 1080p projection technologies.
Used as liner behind standard sound screen to increase black levels. Helps mask speakers behind.
You can order Soundscreen through the following products: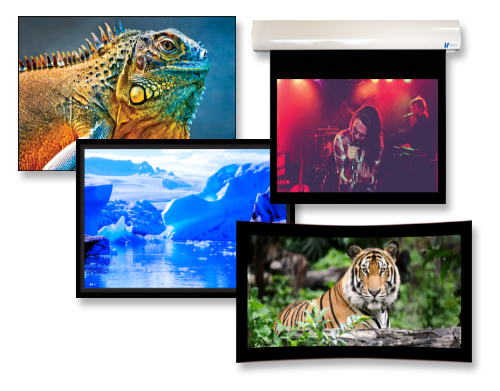 – STILETTO
– VU-EASY
– LECTRIC 1
– LECTRIC 1 RF
– LECTRIC 1 FD
– LECTRIC 2
– EZ LACE & GROMMET
– THEATER ART SYSTEMS
– THEATER ART CINESCAPE
– XFH
– XFV
– XFHV
– XFT
– XCFT
– XCFV
– XCFS
– XWF
– XXWF
– XMH-2
– XMV-2
– XL-1
– XTC-2
Contact us and let us help you.