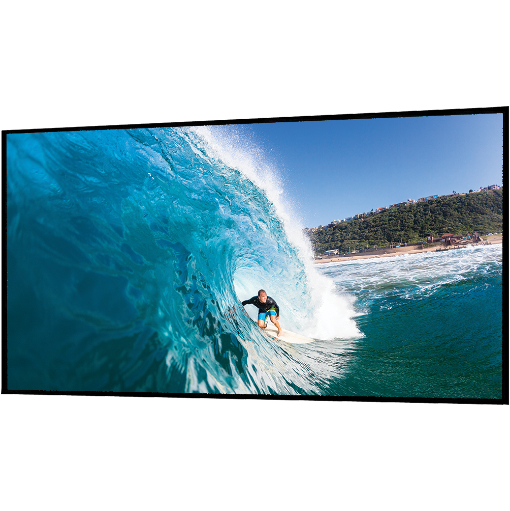 Prisma Tec
Rear Projection Screen with 5.0 Gain
Prisma Tec™ Rear Projection Screen is the brightest rear projection screen in the industry with a gain of 5.0. It offers a sharp, vibrant picture in rooms with uncontrolled lighting, and is an excellent choice for home theaters and commercial applications. Available in fixed-frame or free-hanging systems.
*Also available in 4:3, formats.
Specifications:
SCREEN TYPE:  Rigid Acrylic Rear Screen
SURFACE TYPE:  Rigid
LIGHT REJECTION:  High
CUSTOM SIZES:  Yes
SHIPPING:  Crated
OPTIONAL:  Pre-Assembled SF Frame (Black Velvet Frame w/ Trim Flange)
Fusion HD
HD Rear Projection Screen with 2.0 Gain
Fusion HD™ Rear Projection Screen is a rigid acrylic rear screen with a Gain of 2.0. Its performance begins with a superior image and a higher contrast ratio, that is designed for today's High Definition projectors and high resolution image files. Its unequaled off axis viewing area has excellent ambient light rejection for varied room or display applications. Delivering whiter whites and crisp color saturation, its durable, scratch resistant, multi-layer design, diffuses the image evenly across the entire screen surface.
Specifications:
SCREEN TYPE:  Rigid Acrylic Rear Screen
SURFACE TYPE:  Rigid
LIGHT REJECTION:  High
CUSTOM SIZES:  Yes
SHIPPING:  Crated
OPTIONAL:  Pre-Assembled SF Frame (Black Velvet Frame w/ Trim Flange)