Screen Installation Accessories
Our business presentation and accessories are perfect for in or out of the office meetings! We utlize these premium products to showcase the needs of any on the go presentation.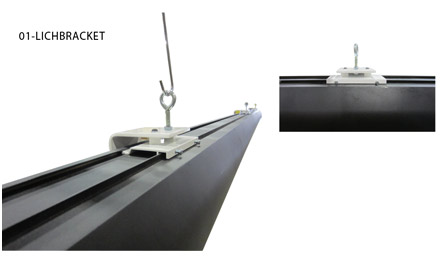 Suspended Mounting Bracket
• Colors Available in White or Black
• Includes 4 Brackets
• Part Number: 01-LICHBRACKET
• The Lich Bracket is only available for L1-C and L3-C housing.
• Made in USA
• T-Bar Clip is used for attaching screens without tools to drop ceiling type T (rails).