Retracta-Vu Traveller Projector Lift
Portable Motorized Rising Projector Lift On Wheels
The Retracta-Vu Traveller Lift   is an all in one solution.  Designed specifically for the rental & staging market, but ideal for anywhere you need a portable lift for a projector.
The Retracta-Vu Traveller Lift   provides instant installation with no assembly required.  Simply roll into place, connect to a power outlet and deploy up to 10′.
The Retracta-Vu Traveller Lift   safeguards the projector and lift within the case during transportation.  The case provides dust free protection.
LIFT TYPE:  Transportable Projector Lift
HEIGHT:  84" or 120"
INCLUDES:  Projector Angle Adjustment
LIFTING CAPACITY:  200 – 600lbs.
A/V FLIGHT CASE:  Custom-made Heavy Duty Steel Construction with Outriggers
WHEELS:  Heavy Duty
LIFT FUNCTION:  Smooth, easily height adjusted with a wired pendant remote control
Featuring a high performance stable lift on wheels

.
The Retracta-Vu Traveller Lift   requires no assembly, is easy to use and offers great portability with robust wheels placed on the bottom of the box.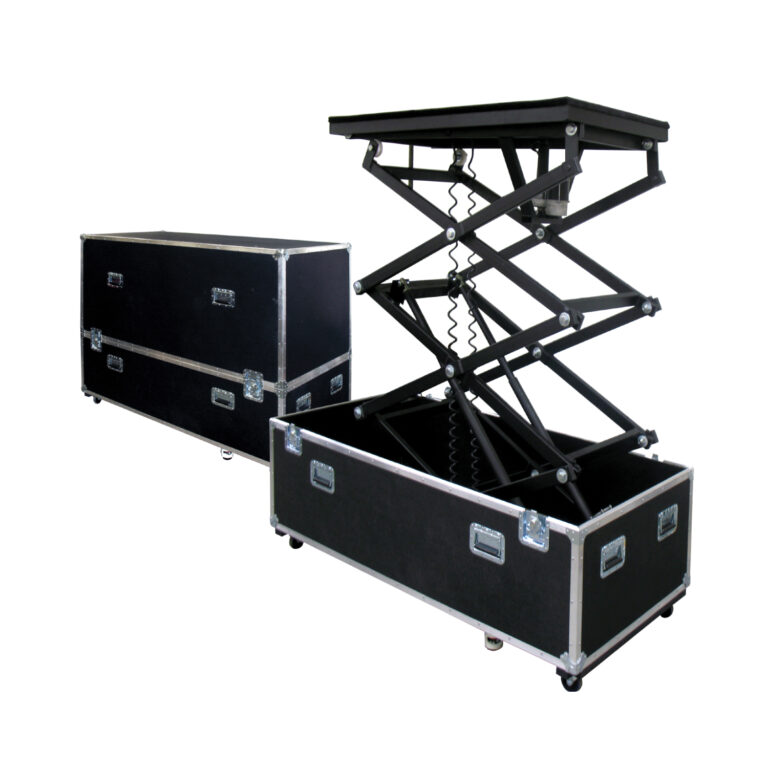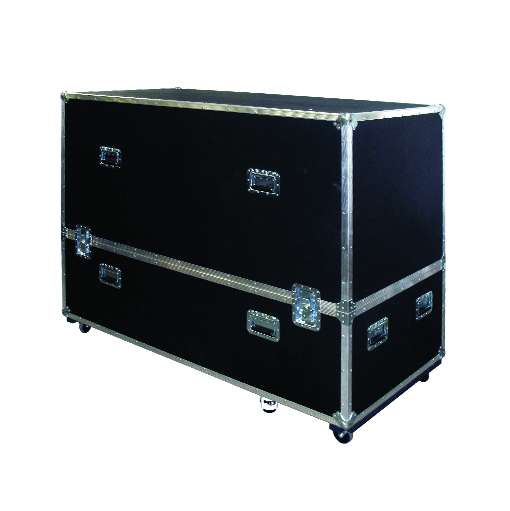 Features
The Retracta-Vu Traveller Lift Has an integrated Stabilizing outrigger and is made of a heavy duty steel construction.  
The Retracta-Vu Traveller Lift is has a built-in electric tilt that aligns the projector to the projector screen. Another great feature is a +/- projector angle adjustment
 The Retracta-Vu Traveller Lift is a motorized scissor lift system and deploys up to 10 foot high.  
The Retracta-Vu Traveller Lift   is a complete system that is shipped ready to use
The box that houses the Retracta-Vu Traveller Lift is made of a very sturdy steel.  The lift itself is also made of a sturdy steel with a hydraulic arm for added support and smoothness in rising and lowering.
The Retracta-Vu Traveller Lift box has the ability to lock.  This is a very easy box to load into cargo areas, on trucks and into place at any event, or location. 
Sizes
Two sizes to select from:
84″ with a maximum lifting capacity of 200 lbs 
120″ with a maximum lifting capacity of 600 lbs
In Use
When you are setting up, simply pull out the integrated stabilizing outriggers, latch the wheels, open the box, plug in to power and use the controls to elevate the lift.  
The projector can be placed on top of the lift and locked inside the carry case, ready for instant use.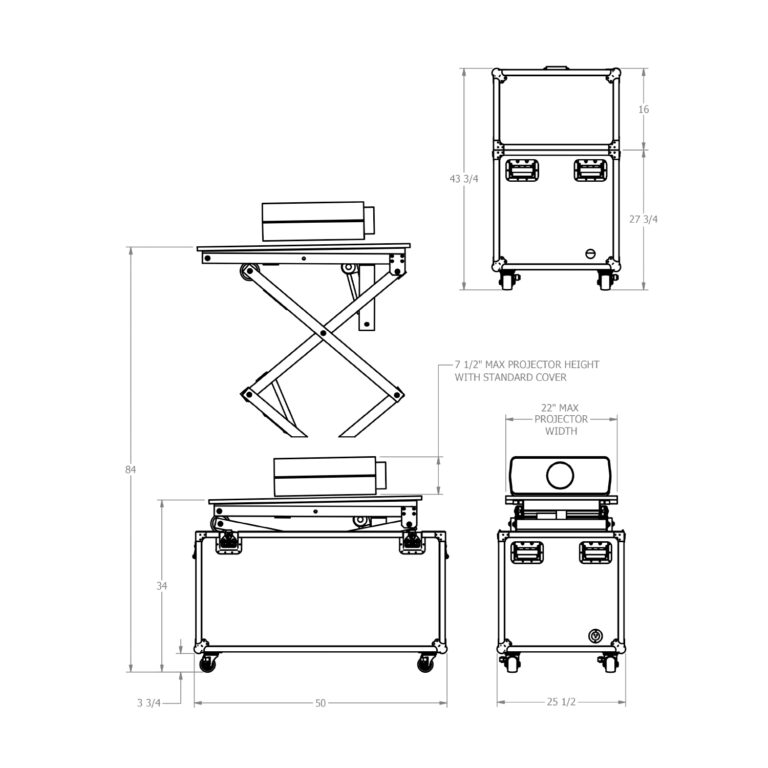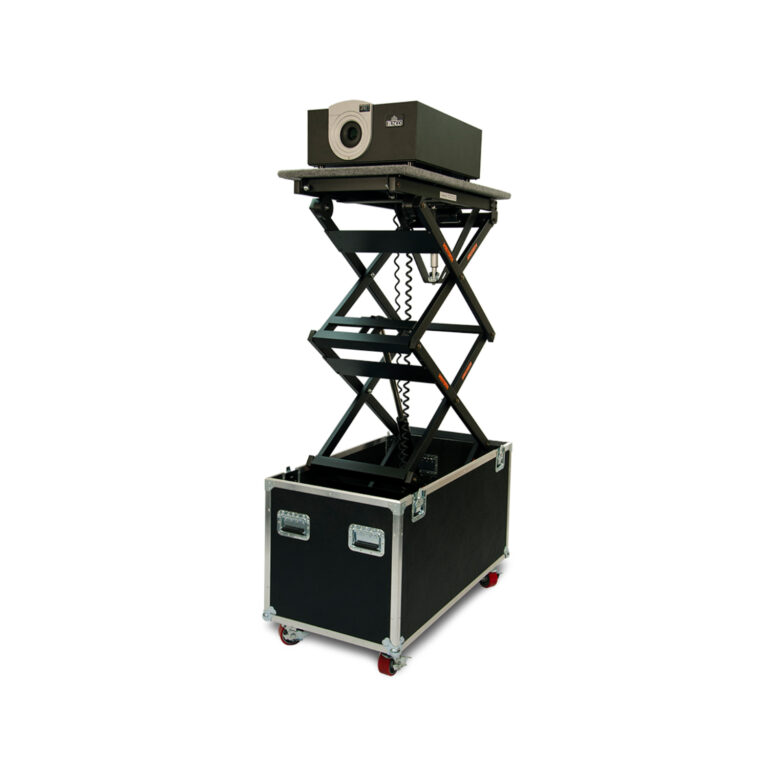 Lift Options
Portable, self contained rising projector lift.
Great Lift For
This motorized lift offers the ability to place a projector anywhere you like and move as you need.  Great for events, when a projector goes out and you need a back up, any location use.  The options are endless    
Other Information – Shipping, Quality & Reliability
Free Continental USA Shipping
Shipping Policy & Terms & Conditions:  Click to view
Warranty: 1 Year Manufacturer warranty
Installation: None required.  Comes ready to use.
Made In The USA – Coral Springs, Florida.
When Will This Ship: Your Order Is Custom Made and Ready in 10 – 15 Business Days.  Shipped in a box.
Buy: Build Your Own Retracta-Vu  Traveller Lift Projector Screen through our online Screen selector
Want It Professionally Installed? Locate a Dealer Closest To You